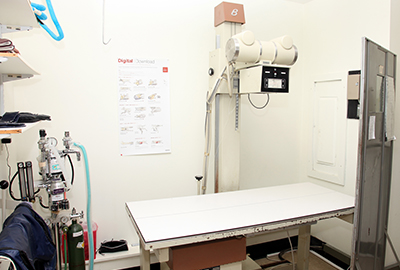 state-of-the-art care
Wolcott Veterinary Clinic utilizes state-of-the-art computerized X-ray technologies and is up-to-date on the latest radiographic procedures. Our instant read, high-detail digital X-rays reduce both patient stress and client wait times. Radiography can be used to evaluate almost any organ in the body, including the heart, lungs, and abdominal organs, as well as the bones. Radiography is painless, safe, and completely non-invasive. Because we can send our X-rays electronically, we can consult with specialists quickly, when necessary.
We also have a complete in house laboratory, capable of running certain infectious disease tests, full chemistry panels, complete blood counts and urinalyses. These parameters are invaluable in diagnosing your pet's condition quickly and accurately, leading to effective treatment.
Ultrasonography is also an important diagnostic tool. We utilize an ultrasound specialist to obtain the most accurate results. This pain free, non-invasive technique can see "inside" your pet to improve diagnostic accuracy.
From ear samples to mass aspirates, our veterinarians can get a lot of information from a microscope slide. Sometimes evaluated in our hospital, and other times submitted to our outside diagnostic laboratory to take advantage of certified cytologist and pathologists, a few cells on a slide can help us determine the best treatment course for your pet.
Wolcott Veterinary Clinic has enlisted the services of a leading commercial laboratory for specialized blood testing and histopathology. This relationship enables us to rapidly and accurately diagnose your pets' condition for prognostic and treatment recommendations.